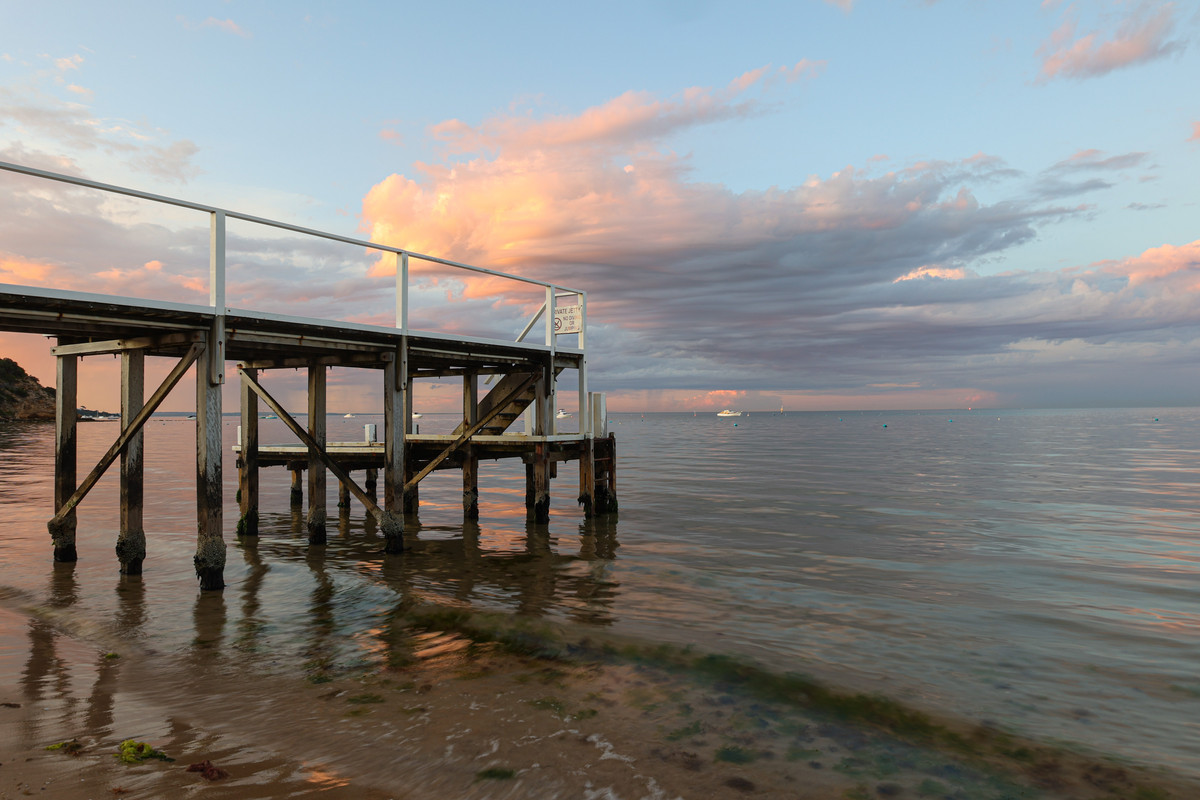 Nestled along the stunning coastline of Victoria, Australia, the Mornington Peninsula is a place that beckons visitors and locals alike with its irresistible allure. From picturesque beaches and pristine national parks to an array of charming towns, living on the Mornington Peninsula offers a unique and enriching experience like no other. In this blog, we'll explore the reasons why this idyllic region is celebrated for its exceptional quality of life and why it continues to be a dream destination for those seeking a life of tranquility, beauty, and adventure.
Coastal Beauty and Beach Lifestyle
Living on the Mornington Peninsula means being blessed with awe-inspiring coastal beauty at your doorstep. With its glistening turquoise waters, sandy beaches, and dramatic cliffs, the Peninsula offers an enchanting playground for beach lovers and water enthusiasts. Whether it's surfing, swimming, kayaking, or simply strolling along the shore, the beach lifestyle here is unparalleled.
Breathtaking Natural Landscapes
Beyond the coastline, the Mornington Peninsula boasts an abundance of natural wonders. The region is dotted with picturesque vineyards, rolling hills, and lush farmlands, creating an idyllic backdrop for outdoor adventures. One can explore the stunning coastal walks at Cape Schanck or embark on scenic drives through the hinterland, each route offering panoramic vistas and a chance to reconnect with nature.
Gastronomic Delights
Foodies will find themselves in gastronomic heaven on the Mornington Peninsula. The region is renowned for its local produce, artisanal goods, and world-class wineries. From indulging in fresh seafood at seaside restaurants to wandering through bustling farmers' markets, there is a diverse range of culinary experiences waiting to be savored. The local wineries offer award-winning wines, making the Peninsula a haven for wine enthusiasts.
Vibrant Cultural Scene
Despite its relaxed atmosphere, the Mornington Peninsula boasts a vibrant arts and cultural community. The area is home to numerous galleries, studios, and workshops where local artists showcase their talents. Regular festivals, music events, and theater productions contribute to a rich cultural tapestry that adds depth and creativity to the region's character.
Welcoming Community
One of the most significant factors that make living on the Mornington Peninsula so enjoyable is its welcoming and close-knit community. The locals exude a warm and friendly vibe, making it easy for newcomers to feel at home. The strong sense of community fosters a safe and supportive environment for families and individuals alike.
Excellent Educational Facilities
For families considering a move to the Mornington Peninsula, the region offers excellent educational facilities. From primary schools to secondary colleges, there are several well-regarded institutions that prioritize academic excellence and holistic development.
Recreational Activities
The Mornington Peninsula caters to a diverse range of interests and hobbies. Whether you enjoy golfing on world-class courses, horse riding through picturesque trails, or exploring the region's iconic hot springs, there's no shortage of recreational activities to keep you engaged and entertained.
Conclusion
Living on the Mornington Peninsula is an experience that transcends the ordinary and embraces the extraordinary. Its unmatched coastal beauty, thriving cultural scene, friendly community, and abundant recreational opportunities create a harmonious tapestry that enriches the lives of its residents. The Mornington Peninsula is not just a place; it's a way of life that fosters a deep appreciation for nature, art, and the simple joys of living. So, whether you're seeking a peaceful retreat or an active lifestyle, the Mornington Peninsula offers the perfect balance for a truly fulfilling existence.